60+ Link Building Strategies: The Fullest List 2023🌎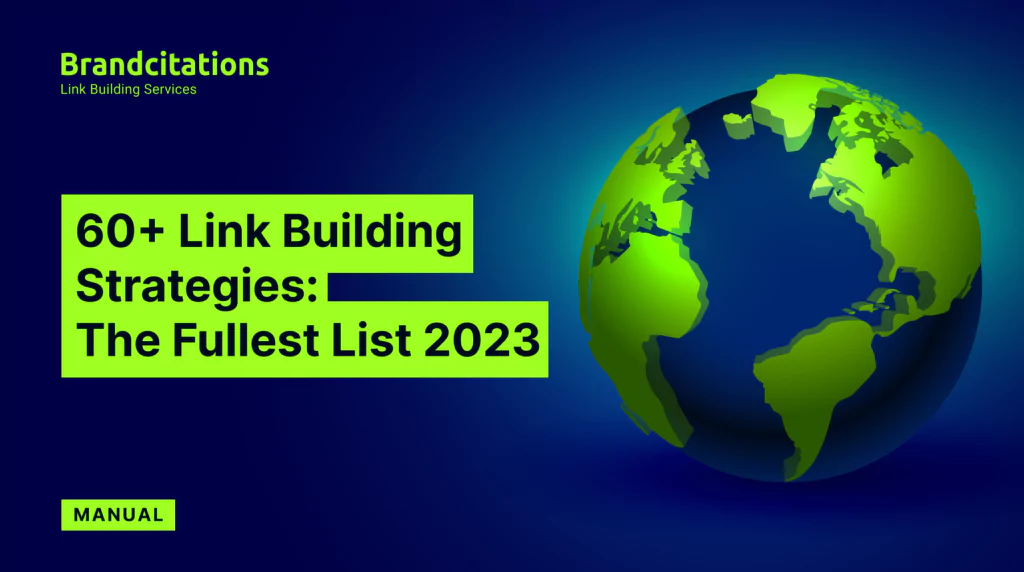 This post presents the most effective link building methods which you can implement independently. These tactics can be regarded as "freemium", since they require not only your time but also effort for execution. Furthermore, they lose their free status the moment you decide to scale up and hire an employee.
The aim of this post is to guide you and provide methodologies for selecting suitable sites to place links that align with your specific subject matter. Included are links to lists of websites that you can take advantage of.
Non-effective methods
Link building methods are cyclical. When a particular method becomes widespread among users, it tends to lose its effectiveness.
Some methods may even become obsolete due to the evolution of SEO, but that doesn't imply they can't be revived.
Broken links
The crux of this strategy is to identify an external link on a donor site that leads to a non-existent page and suggest to the site's editor to replace it with your more relevant page.
This technique sounds appealing, and there used to be guides in Western markets that hailed it as a highly effective method. However, I'm unaware of anyone for whom this link-building approach has consistently yielded significant returns on the time invested. Due to this, the broken links method has been categorized among the non-effective methods.
If you're still inclined to give this method a shot, I recommend maintaining a detailed guide.
However, a variant of this technique is now in active use, shifting the principles and rules for site selection.
Who can use it:
This method is useful for those who have changed their domain but have previously promoted their site actively using link building methods such as crowd marketing, guest articles, local directories, etc.
Follow this advice:
Look for sites with traffic from 10K users per month, a Domain Rating (DR) by Ahrefs of 10 or more, non-spammed, relevant to your topic and geo-location;
If you've previously placed a link on the selected donor site, in addition to correcting the URL, scrutinize the surrounding text. Perhaps there's something you could add or modify.
Keep an eye on your competitors: are they using this method? If not, try to negotiate with the site to replace their domain with your own, given the content is relevant (more on ratings and minor mentions later).
The number of links you can acquire using this method largely depends on how actively you've promoted your target market in the past, and the promotional efforts of your competitors.
Automatic runs
The era of automated website promotion has passed. Any automatic submissions across thousands or tens of thousands of sites could severely harm your site.
We advise against taking such risks and instead, focus on safer link-building strategies.
Effective methods
For easy comprehension, we have categorized all methods into seven groups. These are listed in no particular order and do not reflect their individual impact on promotion.
7 categories of free link building methods:
Submits;
Guest posts;
Outreach;
Forum posting;
Methods requiring special skills;
WEB 2.0 PBN;
others.
Submits
Submits involve placing information about your site, along with a backlink, on various sites that permit self-submissions.
Directories
Directories are among the oldest link building methods. Once exploited by automatic runs, its impact on promotion has diminished, but it is now making a comeback, and directories are performing well.
The main principles for effective directory submissions:
Find directories relevant to your topic.
Only select directories from your desired region.
Prepare an engaging site description and fill in information about your business as comprehensively as possible.
To find niche-specific sites for submits, use the following search terms:
directory submission "keyword";
directory "keyword";
directory List "keyword".
The current directory list for 2023 can be found here.
Job search websites
Job search websites can be leveraged to gain links from diverse regions. You can find dozens of such sites using queries like:
Here's a list of the top job search sites in Great Britain and the USA for 2023.
Links can be placed in both the resume and the company profile. If it's not possible to insert a link in the resume, you might consider uploading a PDF file containing a link to your site. Search engines do index PDF documents.
When choosing job search sites, it's crucial to check the following parameters:
traffic (at least 10K visitors per month);
domain Rating (DR) of at least 20;
level of spam and trustworthiness.
Next, register on the chosen sites and fill out the company profile with details such as:
the niche your project operates in;
company size;
company type;
contact details;
website link;
about the company: write this section in detail, showcasing all the benefits and opportunities offered by your company.
Video hosting
Utilizing video hosting platforms is a creative way to consistently acquire links to your site from high-quality sources. Video content has long surpassed text content in terms of audience engagement, and in 2023, creating videos has become significantly simpler.
Some appealing formats include:
photo slideshows with background music;
animated videos about the project;
screencasts demonstrating your site's functionality;
stake;
videos with subtitles;
interviews;
videos featuring expert opinions;
webinars;
educational videos;
Although creating video content can be more time-consuming than writing articles, the result is often more impactful. Another advantage of video content is its potential for extensive reach over time.
After creating a video, you can:
Publish it on dozens of video hosting platforms with good performance metrics.
Share a link to it on social media.
Write a post in a Telegram channel.
Transcribe it for a blog post.
Send it out in a newsletter.
Use it for future articles on external sites and your own blog.
Some notable video hosting sites include:
Search queries that can be used:а:
Video hosting sites;
Submit Video;
Video submission sites list.
A few tips for success:
Always include a timeline.
Incorporate keywords when writing descriptions.
Don't neglect to add tags.
Include not only links to your site, but also to useful materials and social networks.
Monitor and respond to comments under the video in a timely manner.
Podcasts
Creating a podcast is an enjoyable way to obtain a link for your site, complete with audio and a brief description.
You can either record the podcast yourself or invite guests who are experts in your field. The latter option might be a bit more challenging but can be effective in attracting an audience.
Process for getting a link:
Create an audio track (but do not compromise on the quality of the material or its content).
Find platforms for uploading your podcast (focus on traffic and the site's SEO metrics).
Register and thoroughly complete your profile (provide a link if possible).
Upload your audio file.
Add a brief description and your link.
Search queries:
audio podcast platforms;
free podcast platforms.
A few examples of platforms:
The top podcast sites in 2023 can be found here.
Freelance portfolio websites
The methodology for this approach closely resembles the one used for job sites:
Register as a contractor or client.
Create a profile.
Include a link to your site in the profile.
Add a portfolio and provide a link in the work description.
Search queries for finding sites:
freelance sites list;
freelance uk sites;
freelance jobs.
For example:
The best freelance sites for 2023 in Western markets can be found here.
Sharing documents/presentations
Posting links on presentation sharing services is an excellent way to acquire both a link and an audience.
Process:
Create a presentation about your business and website, or better yet, a useful presentation addressing a problem related to your niche.
Brand your presentation.
Upload the presentation to sharing services.
Add a text description and a link to your target site.
Search queries for finding platforms:
presentation sharing sites;
share presentation.
Examples of platforms:
The current list for 2023 can be found here 👈
Website analyzers
Numerous website analysis services cache the result and retain a link to your website, such as this SEO tool.
Using this strategy, you can acquire dozens of links. These may include:
SEO analyzers;
usability analyzers;
services for analyzing site speed and server performance;
services for checking the site's IP;
and so on.
Search queries for finding such services:
website analyzer;
site analyzer.
You can find more of these services on this list.
PDF directories
A simple yet underutilized link building strategy is obtaining links from PDF directories.
Google is adept at indexing PDFs, so you can create content in PDF format and upload it to exchange services.
Such content could include:
engaging articles with attractive visual design;
presentations;
checklists, collections and lists;
templates for strategies, calculations, etc.
Search queries for finding directories:
pdf directories list;
pdf directory.
Here is a good selection of free PDF directories that allow you to place links on high-quality donor sites.
Workflow:
Register in the directory.
Upload the completed file.
Add a description with a link to the desired site/page.
Add relevant tags.
Click the submit button.
Profit! Approval is usually instantaneous⚡️
One advantage of PDF directories is the ability to upload content to multiple sharing sites without worrying about duplicates.
Website/blog aggregators
This is an underestimated method of link building. It is particularly useful for sites that consistently produce fresh content, as this allows you to gain additional traffic from the distributed content.
Process:
Choose a list of aggregators relevant to your niche.
Create an RSS feed.
Add your site to the aggregator.
Verify that the aggregator is reading the feed correctly.
Here, it's important not to skimp on effort. Make sure to create the feed according to the technical requirements of various aggregators if you aim to attract traffic.
Search queries for finding aggregators:
list of blog aggregator;
news aggregator.
Examples of site aggregators:
Find 45+ new website aggregators for 2023 here.
Links from forum/social media profiles
An effective way to self-post 10 to 50 quality links per month is by leveraging social profiles.
This method of obtaining free links is quite simple. Its uniqueness lies in the fact that the concept of "social profiles" covers getting links not only from social media but also from profiles on freelance exchanges, forums, blogs, etc.
Search queries for social networks and freelance exchanges:
social network list;
social networking service;
freelance websites;
freelance websites list.
Here's a selection of top social networks.
It is crucial to have a fully completed profile. It should contain:
The representative's first and last name.
A photo.
A completed application form.
Information about the company (where it can be added).
Logo, banner, pictures.
Contact information (email, social networks, instant messengers, etc.).
When dealing with social media profiles or forums, ensure they are active (minimum activity and well-filled profiles are essential). Avoid adding links to newly registered accounts (wait 2-4 weeks before adding a link), and don't forget about reference information.
Local submissions
For the promotion of a new local website, there is no better starting point than registering with local directories. They allow you to not only secure a link but also list the site's address, phone number, and other commercial information that search engines take into account.
Map services
Online maps are not only beneficial for your website profile but also for your overall business. They can generate targeted traffic which can potentially lead to future orders.
The process from selection to receiving a link typically takes no more than an hour.
To find reliable online map services, you can use search queries like:
list of maps services;
online maps.
When using this method, it's important to consider the following:
The resource should have traffic from 10K visitors per month or more.
Trust and spam check should be conducted.
Complete the company profile (website, company information, opening hours, logo, photos, email, social networks, prices, etc.).
Regular monitoring of the profile, updating information, and prompt response to user reviews.
Here's a compilation of the 23 best map services for 2023.
Company listings
The term "company listings" is a broad concept that encompasses city guides, various recommendations, and ratings. We recommend conducting research as widely as possible. To start, you can use these search queries:
companies list;
companies list submit;
NY companies list.
You can find a list of 500 sites for the year here.
Review Sites
Review sites play a crucial role in promoting local projects. By securing leading positions on such platforms, you might even circumvent the need for SEO promotion, as the influx of customers could suffice for your business.
For instance, the widely known yelp.com attracts approximately 135 million US-based visitors, as per SimilarWeb. Its localized versions like yelp.it and yelp.de hold comparable influence in their respective markets.
Reviews on these platforms draw substantial internal and external traffic due to their high rankings in search engines.
Here are some search queries to find review sites:
customer review sites list;
customer review.
Below are a few established services to get you started:
You can find a compilation of the top 30+ review sites for 2023 here.
Remember to meticulously complete your profile, provide additional materials in the form of photos and videos, and perform regular monitoring to respond promptly to new messages from users.
Local Link Building
Sponsorship of local organizations
Do you sponsor small sports teams, conferences, charities, plays, or races? Most of these local organizations maintain their own websites and have access to the news feed of local publishers. By sponsoring a team, you can request not a billboard, but a backlink
To locate such opportunities, use these search queries:
inurl: sponsors "City name";
intitle: sponsors "City name";
intext: sponsors "City name".
The sponsorship fee could be around $1-2K, which many companies can afford.
Creating a study through Google Consumer Insights
News publishers are particularly interested in various studies and statistics, especially when you can provide proof of their relevance.
With Google Consumer Insights, for $1.5-2K and about 2 weeks, you can gather responses to questions that are pertinent to people in your niche and obtain intriguing data.
Subsequently, you can convert these data into captivating interactive maps, graphs, charts, publish them on your website, and disseminate them to news publishers.
If you don't want to spend $1.5-2K, you can approach targeted Facebook groups, Telegram channels, chats, and other thematic communities. This way, you can collect interesting data for the material.
Creating an essay contest
Desire to obtain links from local community and organization websites?
Here's an interesting method: Create an essay contest, establish a prize pool, or simply promote the best essays online.
If you conduct a genuinely good contest and invest minimal effort in its promotion, you can already achieve a decent outcome in the form of links from news publishers. With the right execution, you can also get edu links.
Creating and distributing an intern recruitment page
This method is solely suitable for an actual local business.
Do you mind hiring an intern? Wonderful! Not only is this generally beneficial, but it can also enable you to obtain quality links from university websites.
Steps:
Create an internship page for your company.
Compile a list of universities in your area;
Identify responsible individuals at the universities (typically, special individuals are in charge of this area, so you can get prompt responses).
Additionally, you can approach the University Communications Department to be directed to the responsible person. If you're unable to connect online, don't hesitate to visit the university and engage in offline conversations.
And here are the backlinks:
Yes, you might argue that it's Coca-Cola and dismiss the idea immediately, or you could take this concept as a foundation and strive for results.
Creating a discount page
Discounts always remain a relevant method for business promotion, and this applies to link building too. Offer a discount on rates or services for certain demographics (students, retirees, military). This could also include bonuses and gifts for orders.
For this strategy to be effective in link building, you need to create a dedicated page on your website where you can post promotions and detailed conditions. However, the information on this page must be regularly updated.
How to find sites to place your information?
Utilize search engines. For example, use this query: city inurl: employee, discount.
Remember to focus on the content around the link. It should be unique and appealing to readers.
Also, information about discounts with an active link to the page can be posted on social networks, Telegram channels, and included in newsletters.
If your offer is genuinely beneficial, then users will be more than willing to share this page, creating a positive word-of-mouth effect.
Scholarships
Scholarships are a link building method that not only helps you obtain permanent links from .edu (educational) sites, but also increases your site's trustworthiness.
Here's how to implement it:
Find listings of scholarships on the websites of international colleges and universities.
Study pages with scholarships on third-party sites.
Create a similar page on your own site.
Compile a database of external links from sites that offer scholarships (you can use tools like Ahrefs) and select those from which they received .edu links.
Either fund scholarships or just leave links.
We strongly recommend actually funding scholarships and not playing with karma😉
If you plan to use this method of link building repeatedly, it's advisable to genuinely fund scholarships (you can start with small amounts). This will increase the level of trust in your site.
You can find an interesting selection of examples at this link.
Discounts for students and employees of educational institutions
This is another method of link building that's similar to scholarships, but it's rarely used in promotions. It works great for e-commerce sites and can help obtain not only .edu links, but also .gov (government) links.
Here's how it works:
Compile a database of .edu and .gov sites.
Send a proposal to each selected site offering an individual discount code.
Request each site to provide a link to your project on their discount page.
Use the following search queries to find relevant sites:
site:.edu student discounts;

site:.edu employee discounts;

site:.gov student discounts;

site:.gov employee discounts.
With this simple method, you can secure dozens of high-quality links.
Posts
The category of posts includes methods for creating content that you can publish on your own blog or on a company blog, which will attract traffic and links.
The Skyscraper Technique
The skyscraper technique has been a known method for earning links for many years. In the West, it didn't lose popularity; instead, more and more companies started using it for their promotions.
Well-known Western expert, founder of Backlinko and co-founder of Exploding topics, Brian Dean wrote a detailed instruction to this technique back in 2014, complete with videos and real examples, which he has regularly updated. The article has received over 6500 shares and 760+ comments, and it remains popular to this day.
Here's how it works:
Analyze the top search results for the desired query.
Create superior content that fully answers all user questions. Make sure to include videos, infographics, expert opinions, screenshots, graphics, etc.
Pay special attention to the layout so that the content is easy to read.
Promote the article effectively: use social networks, mailing lists, Telegram channels, Q&A sites like Reddit and Quora, and collaborate with influencers.
Obtain natural backlinks from readers.
The more detailed the chosen topic is described, the better. Avoid fluff; the reader wants to receive answers to their questions from the initial paragraphs.
Subsequently, you can create excerpts from these materials while maintaining uniqueness, and post them on third-party trustworthy sites with an active link back to the original source – a blog article. Some high-trust platforms even allow you to place a link to the main page of your project.
Expert opinion (Roundup)
Though slightly worn out in the niche of marketing and SEO, the method of gathering expert opinions remains effective in other areas.
You often see different materials in blogs and social networks dedicated to website promotion in the global market. But how are they truly beneficial for a business?
First, let's examine the process of creating them:
Idea and type of content. Here, it's important to define the topic, aim, and format. The content should educate your target audience and stimulate them to visit your site.
Interesting questions. Make sure to craft relevant and unconventional questions that would intrigue respondents and motivate them to provide detailed answers.
Expert search. Identify thought leaders and experts in your chosen niche whose opinions are valued.
Collecting responses. If you're new to the market, experts might not be immediately willing to engage with you. Be prepared to send many messages before receiving the first responses.
Crafting the content. Present the content in an interesting way: create charts or a pivot table, work on layout, add quotes, images, videos, etc. Encourage the reader to do more than just scroll – make them want to at least read a portion of your content.
Distribution. You always need to create excerpts of the content. This could include mailing lists, posts on the project's and experts' social networks, links to the content in popular articles on your blog, and, if possible, on expert blogs. You can also create new guest posts based on this content with links to the source, comments on forums, under thematic articles on quality donors, etc.
These links always appear natural, enhance your link profile, and generate positive buzz around your brand.
Digests
This type of content has stood the test of time.
Digests work as a link building method because if you link to someone, it's likely that the person will want to reciprocate, thus earning you a link.
Process of creating digests:
Choose a topic.
Develop a concept.
Release regularly.
Distribute through available channels (social networks, newsletters, Telegram channels, blogs, and through crowd marketing strategies, among others).
Outreach
Outreach is proactive communication with people who have the authority to place content on donor sites that interest link builders. The outcome of outreach is the placement of a link on an external site, which can be either a guest article or a link added to an existing article.
This section encapsulates techniques based on the ability to communicate with people and build relationships.
It's one of the most crucial aspects of link building.
Guest posts
Guest posts (or articles) are a potent tool for website promotion, especially in the West. The right guest post can enhance Google's trust in your site, attract your target audience, improve your rankings in the SERP, and establish your expertise in the eyes of the reader.
To compile a list of sites that accept guest articles, you can use the following search queries:
"your niche" + guest post;
"your niche" + guest author;
"your niche" + write for us;
"your niche" + guest article.
A comprehensive collection of 350 donor sites across various topics for free guest post placements in 2023.
A decent guest post consists of:
unique content;
complex concepts articulated in simple language;
real-life examples;
visual content: screenshots, illustrations, videos, infographics;
links to useful resources.
How to create a guest post?
Analyze the top-rated materials on your chosen topic.
Identify gaps in the discussion and areas of contention.
Try to elaborate your thoughts on the topic in as much detail as possible.
Support your claims with facts and evidence.
Use visuals such as screenshots, videos, infographics, charts, etc.
Select the appropriate donor site based on traffic, region, topic, and audience engagement.
Negotiate with the site owners/editors.
Post the article and promote it through channels like social media, newsletters, and ads.
You can expedite the process of searching for and selecting high-quality sites with the help of a direct advertising exchange like Collaborator.pro.
In Collaborator, you can select platforms for posting guest materials across various regions including: Ukraine, Kazakhstan, the USA, China, Japan, Spain, France, the United Kingdom, Brazil, Germany, Canada, the Netherlands, the Czech Republic, Ireland, Italy, etc.
Furthermore, the exchange also features platforms that offer not just the option to post your guest material with a link to the desired project, but also to write it for you. This can significantly cut down on the time and financial resources involved in working with guest posts for the Western market.
Link exchange
This archaic method of link building has almost become extinct, which is advantageous for us because decreased popularity does not necessarily denote a decline in efficacy.
In the past, every website had a distinct "link exchange" page, from which there could be 200-500 links to other sites and backlinks from precisely those pages.
As we understand, such a link provision method could not endure for long, and Google began to impose penalties for such promotional tactics.
The method evolved and was adopted by "layered" sites, but this also ceased to be effective.
Today, it can be utilized in the following manner:
Agree on the exchange of links from specific pages.
Propose a link to your site in return for another barter, but not a link.
Formulate your own ideas.
Simple exchanges of links from spammy pages are futile.
Post exchange
The mechanics of guest post exchange are ideal for corporate blog development.
Here's how to do it:
Compile a list of thematic blogs.
Find contact information for site owners/editors/marketers and initiate communication.
Send a well-prepared proposal highlighting your authorial credentials, examples of successful guest posts, proposed topic, and outline.
Learn the rules for placement.
Craft a genuinely beneficial article, as if writing for oneself.
Send a well-composed article along with a separate archive of images (this accelerates the placement process).
Detail the rules for posting a guest article on your blog.
Post the reciprocating article.
This is an effective method to secure links on thematic sites and broaden the audience.
Future collaborations with such sites can involve other mechanics.
Writing a review and asking for a link
This is a labor-intensive link acquisition method, but it can create an interesting blog post and possibly earn a backlink.
Here's the process:
choose an online service or product of interest;
write a comprehensive review;
contact the service representatives or store and share the review;
indicate that the post would appeal to their users and they may want to share it;
anticipate the link.
Creating such material solely for link building is inefficient in terms of time expenditure, but it is recommended as an adjunct to the method of creating quality site content.
Deciphering and sending the link to the influencer
This method closely resembles the previous one. If transcription is planned merely for link acquisition, it's not the most efficient method. However, as an adjunct to producing quality blog content, it is recommended.
Here's the process:
find an interesting video of a niche blogger who doesn't have transcripts;
transcribe the video (ensure to make an adapted transcript as spoken language varies significantly from text);
contact the blogger, showcase the achievements, and invite him to reference them from his projects if he deems it necessary;
possibly get a link.
The relationship with the person is far more crucial than getting the link. Therefore, don't be too persistent. At the very least, you've exposed the expert to your product, which may prove beneficial in the future.
Mention = Link
Replacing a mention with a link is a high-yield method, provided you already have a certain informational background and your brand is being discussed.
Here's how to do it:
Track mentions of your brand (manually or using specialized software) on third-party sites.
Find the contact person responsible for posting and editing content on the site.
Request to place a link instead of a mention.
Set up ongoing brand mention tracking and periodically repeat the process.
How to cultivate an informational field around the brand:
Enhance your website: Make sure it is complete with all necessary elements, functions properly, and contains optimized content.
External promotion: Employ classic link building methods such as submissions, guest articles, and crowd marketing.
Add PPC and targeting, depending on the nature of your brand.
Connect with outreach.
Develop an affiliate program.
Involve experts in content creation.
Collect reviews, write case studies.
Don't ignore tier-1/tier-2 promotion.
High-quality social media management.
Carry out these activities for at least six months to a year.
Profit! You can use the mechanics
Important: Always conduct a thorough analysis of domains before placing a link. Choose high-quality sites in terms of both SEO parameters and website content.
Testing of products/services by bloggers for free
Through specialized services or manual searching, you can set up a barter system with bloggers. You provide them with your products or services for free, and in return, they will provide an honest review.
This method works particularly well if your product or service is of high quality.
Resource Page
Some bloggers, publishers, or companies have pages where they recommend services they like or trust.
An example is Brandcitations' list of favorite SEO services.
You can reach out to these sites and tactfully offer useful material or a free service that could be added to this page.
The success of this approach greatly depends on the quality of the pitch you write.
Information partnership with conferences
Links from the main pages of quality websites are always beneficial, and one method of obtaining such links is through information partnerships with conferences.
Here's how you can obtain a link:
To become an information partner of a specialized conference, you must have access to an audience. This could be through an email database, social media pages, a telegram channel, or a YouTube channel. Once you have access to an audience, you can offer value to the organizers of the conference.
Compile a list of conferences related to your topic. You can use various thematic calendars as shown in this example, or use search queries like:

conferences + «theme»
conferences + «theme» + city
conferences + «theme» + country
events + «theme» + region

Prepare a pitch that includes the following:

a clear subject line stating you're offering media partnership;
the size and format of the audience you can provide (e.g., newsletter, banners, social media posts);
mention any previous experience you have cooperating with other conferences.Don't just send one email, but use a sequence to increase the number of responses.

Negotiate mutual benefits. You need to find out:

where and how long the link will be placed;
what you will get in addition to the link (e.g., access to the conference, advertising, banners, etc.);
when the link will be posted, be sure to specify the deadline;
what actions you need to take in return and within what timeframe.

Make sure both you and the conference organizer meet your agreed obligations. Verify that the posted link meets the agreed-upon conditions, whether it's dofollow or nofollow, active or inactive.
Create a partnership page on your website to highlight your openness to information cooperation. This will help you handle incoming offers.
Yes, this method is time-consuming, but the time investment decreases once you've established the process and made the necessary contacts.
Reverse image search
ЕIf you create compelling infographics, themed memes, useful banners, or any other graphic content, then it's highly likely that your work will be used without attribution or links to the original source. That's not fair.
Let`s try to fix it:
Go to images.google.com.
Upload the image you are interested in.
Find matches.
Contact the owner of the site.
Request them to post a link to the source.
Check the result.
The more captivating your content is, the more such links you can obtain.
Crowd Marketing
Crowd marketing is a tool that straddles the line between marketing and SEO. It allows you to acquire traffic links from communities and draw the audience's attention to your site.
SEO tasks that crowd marketing can help address:
creating dynamic link profiles;
diversifying the link profile;
promoting low-competition search queries.
Marketing tasks:
cultivating information crops;
attracting an audience;
managing reputation.
Let's consider platforms for crowd marketing.
Forums
Forums serve as one type of platform for posting crowd marketing links. Using them can help:
attract the target audience to your site;
increase brand visibility online;
foster a positive tone around the brand;
boost the company's credibility among the target audience;
safely augment the link mass;
create a proper anchor list;
propel the growth of search engine ranking for key queries;
increase the level of trust in the site from search engines.
When working with forums, extreme care is required. A poorly executed posting strategy on such sites can seriously tarnish a business's reputation.
Here are some tips for working with this method:
write competently and simply, avoiding complex phrases and definitions;
before writing a targeted message, identify the "pain points" of the discussion participants and try to address them;
add pictures, screenshots, photos, maps, videos, etc. to the post;
use emojis, they can help draw the reader's attention to key points in the text, limit usage to 2-3 per message;
don't hesitate to include links to useful thematic sources in your messages, these could be articles in renowned publications or Wikipedia pages;
maintain a friendly tone, avoid arguments, and steer clear of open conflicts with other discussion participants;
always consider the language nuances of your target audience's specific region;
format your text using bullet points, bold font, and quotes, avoid italics as they don't look good in the text;
build up the author's account. Be sure to fully complete the questionnaire and post at least 20 messages before posting the target one with a link. We also advise waiting approximately two weeks from the moment of registration to the placement of the first link.
By adhering to these simple rules, you won't have to worry about your link being removed or your account being blocked by moderators.
Comments
Posting expert comments under the articles of opinion leaders, publishers, and bloggers allows you to draw attention to yourself or your business, initiate building relationships with the author, and post a link.
The process of working with comments isn't very different from working with forums, so we won't duplicate it here.
One thing to consider is the widget through which you post comments. Typically, these could be:
Disqus.
Facebook.
WordPress comments.
Regular comments from CMS.
If you're using the first three options, ensure you have a properly designed account on the platform from which you will be posting.
Q&A sites
Q&A sites are very popular in the West. Users ask questions on various professional and general topics, get answers, and engage in lively discussions. You can become part of this movement and draw your target audience's attention to your business.
To find Q&A sites, you can use the following search queries:
The current ranking of Q&A sites for 2023 can be found in this link.
Top Q&A sites include:
reddit.com – with 1.6 billion visits per month;
quora.com – with 0.5 billion visits per month.
Here are some specific tips for engaging on these platforms:
choose sites with high traffic and good performance;
look for thematic discussions or create them yourself;
keep the conversation going and don't post your link immediately;
before leaving a link to your target site, engage in the community for about two weeks, during which you should write at least 20 neutral messages;
ensure your post with the link genuinely answers the audience's questions.
Methods with Special Skills
There are methods available that you can implement yourself, assuming you possess certain specific skills.
Creating infographics
Infographics are a visually appealing and systematic presentation of information. They not only capture attention but also stimulate the growth of natural links. In addition, you can submit your infographics to various specialized directories, thereby expanding your reach.
Here is the process for creating and distributing infographics:
Come up with an idea: A successful infographic starts with a compelling idea or a problem that can be addressed or illustrated through an infographic.
Create the infographic from scratch or use online tools and platforms that offer templates.
Publish it on your website: Create a blog post or an article featuring your infographic.
Distribute it.
Submit to directories.
To find infographic directories, you can use search queries such as:
infographic directory;
infographic directory list;
infographic submission.
Some of the popular infographic creation tools include:
TOP 40 infographic directories for 2023.
Plugins
Assuming you have programming skills, you can create a compelling plugin for a specific audience that solves their problems, while also incorporating copyright protection.
Here's the process:
Find an Idea: Choose a CMS that you are most familiar with, such as WordPress, Joomla, Modx or another popular platform. Identify a niche that lacks a decent plugin (you can take inspiration from popular plugins from other CMS and create a similar one for your chosen platform).
Develop the Plugin: It's important to create a high-quality plugin that effectively solves the user's problem.
Include Copyright: It's also desirable to incorporate a check for copyright presence. If it is removed, the plugin should become inoperable.
Distribute: Add it to the official catalog, post it on specialized forums, in communities, etc. Utilize all available channels.
The downside of this method is that you can't control the quantity and quality of backlinks, but you can garner a lot of them.
Here are some CMS plugin directories:
Templates
A related method is obtaining links from free website templates. To implement this, you'll need a range of skills including:
design;
layout;
programming.
Here's the process:
Choose a Popular Theme: A more popular theme will have wider reach, more downloads, and generate more links.
Design: Aim to design a template that will cater to a wide range of consumers.
Layout: Ensure that the layout is adaptive.
Develop: Beyond programming, also provide technical documentation, embed links into the template structure, and check their availability. If the links are removed, the template should stop working.
Distribute: Distribute the template through free template directories and add them to official directories.
Here are some directories for templates:
You can find more directories using queries such as:
directories for wordpress themes;
directories for wordpress templates.
Free services
The development of simple free services can enable you to establish a dedicated audience and gain a large number of backlinks with minimal effort.
Look at the number of backlinks:
Tests and quizzes
An engaging quiz in your niche can drive traffic from social media and increase backlinks.
However, this is contingent on the quiz being captivating and of interest to your target audience.
An example of this in a narrow niche:
An increase in the number of referring domains is a solid indication of success.
Not bad for one page. Isn't it?
Niche-specific e-books
Niche-specific e-books are an established yet still relevant method of promoting a project.
If you create something truly unique and useful, this approach can yield hundreds of high-quality links and foster trust with your target audience by positioning you as an expert.
However, bear in mind that writing a book is a time-consuming, challenging, and labor-intensive task. After the book is complete, significant work is required to popularize it.
Here are a few tips:
order design of your book immediately;
translate it into popular languages;
invest in high-quality voice narration;
once all free distribution methods have been exhausted, try incorporating paid channels: for instance, adding your book to reading applications;
if feasible, produce a printed version and offer it on well-known marketplaces and bookstores for sale.
A selection of noteworthy SEO books can be found using this link.
Web 2.0 PBN
Developing a network of satellite sites demonstrates a high level of professionalism for any SEO specialist, as they give you complete control over the link profile of the target site.
Web 2.0 blogs are personal blogs on free content creation platforms.
Here's how to work with them:
Select Platforms.Start with the most accessible ones like WordPress or Medium.
Create Blogs: Register blogs using separate email addresses to avoid generating common footprints.
Fill with Content: Add interesting, thematic materials with pictures, videos, infographics, etc.
Promote Blogs: It's important to link back to these blogs and develop them to add value.
Depending on your strategy, you can link from the main or internal pages of your Web 2.0 blogs to the main site.
Scale: Put the process on stream and create dozens of Web 2.0 blogs.
You can find more platforms for Web 2.0 blogs by using the following search queries:
web 2.0 sites;
web 2.0 List;
blog platforms.
Other Methods
This section includes link building methods that we couldn't neatly categorize, but that doesn't mean they're any less effective. In fact, their relative obscurity could make them more attractive.
Media collaboration: helpareporter.com
HARO is a well-known service that bridges the gap between media journalists and representatives of different industries or thought leaders. The media needs expert opinions, and professionals need exposure.
Here's how to use it:
Register: Sign up on Help A Reporter Out or similar services like Muck Rack, SourceBottle, ProfNet, Qwoted, Meltwater, JustReachOut, or OnePitch.
Add Information: It's important to provide a high-quality description of yourself or your website to pique the media's interest.
Wait for Requests: Depending on your plan, you can configure to receive emails about relevant topics.
Respond to Requests: You can independently respond to media requests that are relevant to you. Remember to prepare a good pitch to attract journalists' attention.
Submit Your Comment: Make your response succinct and valuable to increase your chances of being featured.
Earn a Link: If your comment catches the eye, you will receive a link from the media.
Ahrefs provides detailed instructions on how to work with HARO, which you might find useful.
Encyclopedias
While everyone knows and wants links from Wikipedia, there are many other encyclopedias across various niches and general topics.
Here are a few examples:
citizendium.org;
conservapedia.com;
wikisource.org;
wikia.com;
species.wikimedia.org.
You can find a list of encyclopedias by using search queries like:
wiki site list;
popular wiki sites.
Here's how to get started:
Identify encyclopedias with articles in your desired niche.
Look for weak or incomplete content that you can improve upon.
Prepare professional content that includes links to sources, evidence, and arguments.
Add a link to your desired website.
Wait for the article to be approved (be prepared to revise your content a few times before it gets accepted).
You can find a ready list of encyclopedias via this link.
Competitions and contests
Participating in competitions is a time-consuming process. It shouldn't necessarily be seen as a direct method of link building, but as an indirect opportunity to acquire links and generate leads through public relations activities.
Here's how to proceed:
Find relevant competitions, contests, tenders.
Complete a test task or submission.
If your submission reaches the final round, make every effort to get a link in the press releases about the competition.
This method is suitable for most niches, particularly those at an above-average price level, including B2B sectors.
Use search queries such as:
"keyword" + competition;
"keyword" + tender.
For instance, you can check an example of a regularly updated list of SEO tenders in 2023.
Press releases
Press releases are a time-tested method that has gone through multiple changes but still provides a way to build links and address PR needs.
Here's how the press release process works:
Identify niche or general-themed sites with solid SEO indicators.
Review the requirements for material submissions: it's important to comply with these requirements from the start to avoid unnecessary revisions.
Write the press release: keep it concise, interesting, and to the point.
Submit the release through the form on the website or directly via email.
Follow up: your press release may not be immediately approved, so it's essential to follow up to ensure a response.
Get a link.
To create your own list of press release sites, you can use the following search queries:
press release list;
free press release submission sites.
Here is a selection of websites for free press release distribution.
Affiliate programs
Creating an affiliate program can not only help increase sales but also incentivize more references to your business, as individuals have a financial motivation to do so.
The process is straightforward, although it may require some time:
Set up an affiliate program or use a third-party service for this purpose.
Promote the information that you have an affiliate program with favorable conditions (the conditions should indeed be attractive).
Reach out to influencers and tell them about your affiliate program.
Use other channels for disseminating information such as social networks, instant messaging apps, thematic blogs, media outlets, mailing lists, media partnerships with other services, speaking at conferences, webinars, etc..
If you establish a truly profitable affiliate program, you can promote it everywhere and indefinitely. Has the website been mentioned? Tell about your affiliate program. Are you writing a guest post? Include information about your affiliate program.
Brandcitations also operates an affiliate program. This program enables you to earn a 10% commission from each fund added by your referred clients, for the entire duration of their relationship with our service.
Reviews for services and websites
If you're an active user of services or products in your niche, you can offer to leave a review for them, provided they link back to you in return.
Here's the process:
Compile a list of services or products you frequently use or are familiar with.
Reach out to these businesses and offer to write a review of their service or product.
As part of this proposition, specify the condition that they include a link back to your site within the review.
Monitor the process to ensure the link is indeed placed.
Ultimately, you obtain a backlink.
Promotion with Pinterest
Promoting through Pinterest is not a conventional method of link building, but it serves as a powerful tool for driving targeted traffic to your site, as well as for obtaining quality backlinks.
Pinterest is a social network and image hosting service that allows users to add images, categorize them into thematic collections, and share them with other users. Among all social networks, Pinterest draws the most search traffic from Google.
Pinterest ranks as one of the easiest and most convenient resources for attracting targeted visitors, placing it 4th in the global ranking of social networks by traffic volume.
This social network shares similarities with Instagram, but one key distinction is that under each pin (picture), you can place a direct link to the target site. Each pin on Pinterest continues to attract the target audience for about 3.5 months (compared to 90 minutes on Facebook and 24 minutes on Twitter).
Pinterest also features group boards (akin to groups/public pages on other social networks). If you post a compelling pin on a group board, your chances of attracting an interested audience are significantly heightened.
Preparing your site for promotion on Pinterest involves the following steps:
adapt your site for mobile device usage. In Western countries, people predominantly browse social networks from mobile devices;
create detailed pins (known as rich pins);
add a "Pinterest" button to your site's social buttons;
ensure your site has a good number of high-quality images.
Working with Pinterest:
Create visually appealing and interesting pins (using tools like Canva, Tailwindapp).
Identify thematic group boards relevant to your content.
Aim to become a co-author on these boards (you can do this by befriending the board's administrator and offering co-authorship through personal messages).
Regularly post pins that contain active links to your site.
PBN on dropped domains
A dropped domain is one that the previous owner has forgotten about or abandoned for some reason.
Benefits of dropped domains:
You can buy a highly trusted domain with a rich history at a low cost, saving on the time and budget typically needed for link building. In rare cases, you can also capture the domain's existing traffic.
Risks associated with dropped domains:
Poor analysis of a dropped domain could lead to raising a site on it, only to discover that it's under sanction. This can result in a loss of budget.
How to find dropped domains?
The fastest way to locate dropped domains online is by using expireddomains.net. This tool doesn't only help you find dropped domains based on filters but also provides some statistics on them.
You can also use the following platforms to search for dropped domains:
Как отобрать дропы:How to select dropped domains:
Look for dropped domains that are related or closely related to your topic.
Ensure there are no spam links associated with the domain.
The domain should have at least 10-20 referring domains.
The domain should be at least 1 year old.
The domain should have a Trust Flow of 20 or more on Majestic.
The domain should exhibit positive link dynamics for as long as it existed.
Ways to use dropped domains:
Apply a 301 redirect to your site.
Build a site on the dropped domain and link from it.
Free bulletin boards
Bulletin boards offer a great opportunity to generate links to your website. Tens of thousands of visitors use these platforms every day to sell goods/services, making them a potent tool especially for online stores and service websites.
Here's how to implement it:
Find free bulletin boards relevant to your target region.
Verify these boards for trust and ensure they aren't riddled with spam.
Post an advertisement on these platforms, incorporating a link to your site.
You can locate bulletin boards by searching for "online bulletin board + [your target region]" or "community bulletin board + [your target region]".
TOP-lists, lists, and selections
The method of creating top-lists, lists, or selections remains a highly effective way to garner a large number of backlinks to a site, and this method is likely to remain evergreen. Even within this article, we have referenced numerous lists and selections on various link building methods.
This method is relatively easy to implement:
Come up with a list or selection that is relevant in your niche. In the SEO field, this could be a list of specialists, a list of international specialists, a list of services, etc.
Publish an article in a blog or create a separate feature for it on your site. This feature could include voting options, links, or promotional codes.
Distribute it as much as possible. You can use social networks, Telegram, newsletters, links in guest posts, blog articles, comments, crowd marketing, banners, etc.
Profit!
The key here is to create a list that is truly good and needed. Ideally, your target audience will want to share it with their friends voluntarily.
Instructions
This method is fairly straightforward but can be quite effective for generating links without the need for self-posting or outreach.
The core of this method lies in creating a detailed, niche-specific guide or tutorial.
For instance, in SEO and marketing, this could involve instructions on how to use your own or a third-party service or tool, or how to leave a review.
Users often search for this type of content more frequently than you might imagine.
Here are a few tips to make this strategy more effective:
Describe each step in great detail, incorporating images or videos whenever possible.
Ensure the layout is user-friendly and adaptable to different platforms.
Distribute it effectively. Not only should you utilize standard channels, but also consider leveraging free blogs for free posting. Just remember to modify the text to avoid duplicate content, or you can use a video.
The ultimate goal, similar to the previous method, is to motivate your audience to share this content organically.
"Share to download"
The "Share to Download" strategy is a popular method of link promotion in Western markets.
Here's how it works:
Devise an attractive offer: This could be exclusive access to your service, e-books, checklists, guides, videos, and so on. The user can only gain access to this offer after sharing a link to your service with their friends on social networks or their own website's audience.
Implement the necessary functionality: Attach this feature to your website, or to simplify the process, just post an announcement about it on your site and wait for the results.
For higher quality links, you may want to introduce a tiered system, with rewards ranging from small to large depending on the placement and the audience's size.
Niche courses
The method of creating niche courses can be a powerful way to generate backlinks if you have significant knowledge and experience in a particular area.
Here are some potential ways to use this method:
Host the course on your own website.
Partner with online schools.
Use specialized platforms.
Repurpose some of the course content for video hosting platforms.
Use parts of the course for blog articles and guest posts.
Encourage your audience to share the course wherever possible.
Leverage course reviews, collections, ratings.
and much more.
Though this method requires a significant amount of work and is not a quick fix, the results can be worth the effort.
To make the course more appealing to users, consider adding interactive elements such as tests, an exam, and a certificate upon completion.
For instance, we have our own course on crowd marketing and link building. You can access it here.
Webinars
A fairly hackneyed, but not losing its relevance method of link building.
Here's how you can utilize webinars for link building:
Participate in webinars as a guest.
Host your own webinars.
Benefits of this method include:
Wide Distribution: Both you and the hosting platform can share the webinar, expanding its reach.
Active Links: You can include your links in the presentation, the hosting platform, and anywhere the webinar is shared or promoted.
Transcripts: Transcripts of the webinar can include active links, offering additional backlink opportunities.
Webinar Recordings: The recordings of your webinars can be shared on various platforms, providing additional chances for backlinking.
Real-time Promotions: During the webinar, you can attract users to your site with real-time offers such as consultations, gifts, discounts, or special materials.
The quantity is not as important as the quality and relevance of your webinars.
Top speaker
Conferences are substantial, thematic events that draw a dedicated audience.
Conferences are typically large-scale events that attract hundreds of attendees interested in the event's theme, speakers, and the opportunities they provide.
If you have substantial knowledge in a particular field and can effectively communicate it to an audience, this method will not only generate links but also boost your long-term visibility and open doors for future collaborations.
The key is to consistently monitor the market and conference announcements, while also preparing your presentation materials in a timely manner.
---
Phew🙈 That concludes our list.
Looking for links to boost your promotion in the US, Europe, and other countries? Sign up for our comprehensive crowd marketing and link building system.
Other publications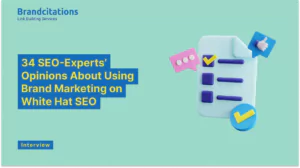 I asked myself several questions: how do brand citations, brand mentions, natural links from forums, q/a...
Read more